Beautiful Wedding Photos
at Waikiki Beach
Wedding photos taken by Robert Hamilton at Waikiki Beach. This beach is located near the hotels of Waikiki and is a great location for sunset beach weddings near HILTON HAWAIIAN VILLAGE.
Click any photo to see more pics of your favorite wedding couple.
Waikiki Wedding by the Coconut Trees

Beautiful Hawaiian Sky at Waikiki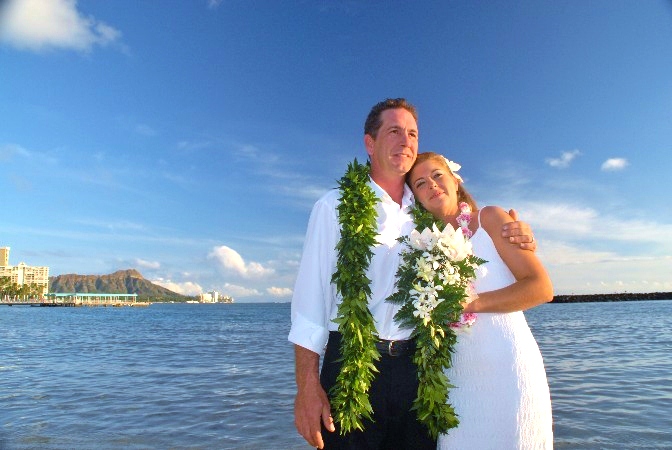 Happy Couple at Waikiki Beach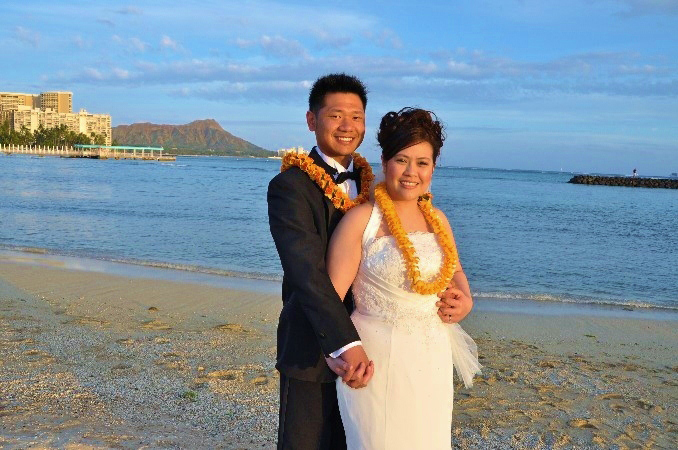 Happy Newlyweds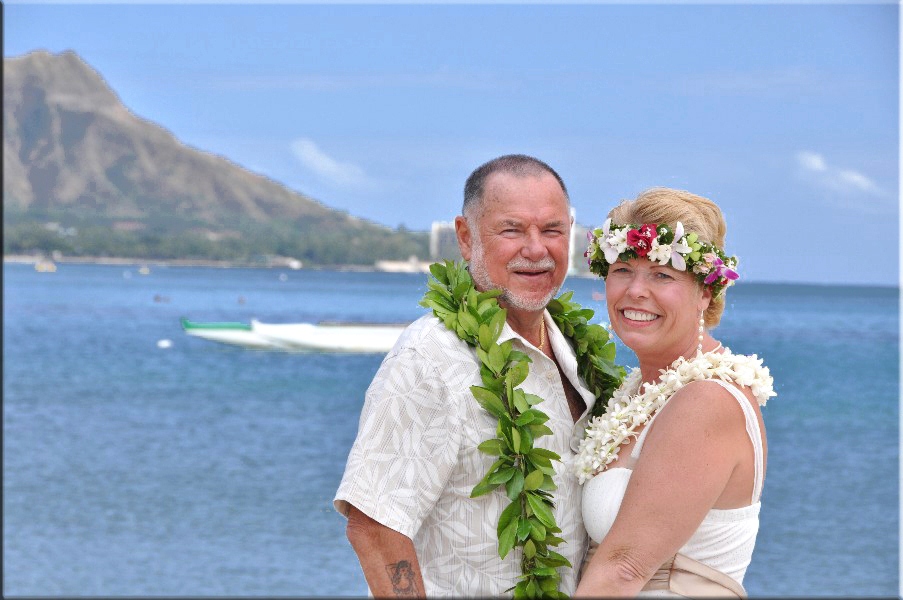 Waikiki is a great place for a Wedding on the Beach, especially at sunset time when it's not too hot or bright on the eyes and the sunbathers begin to return to their hotels for dinner.

More Photos...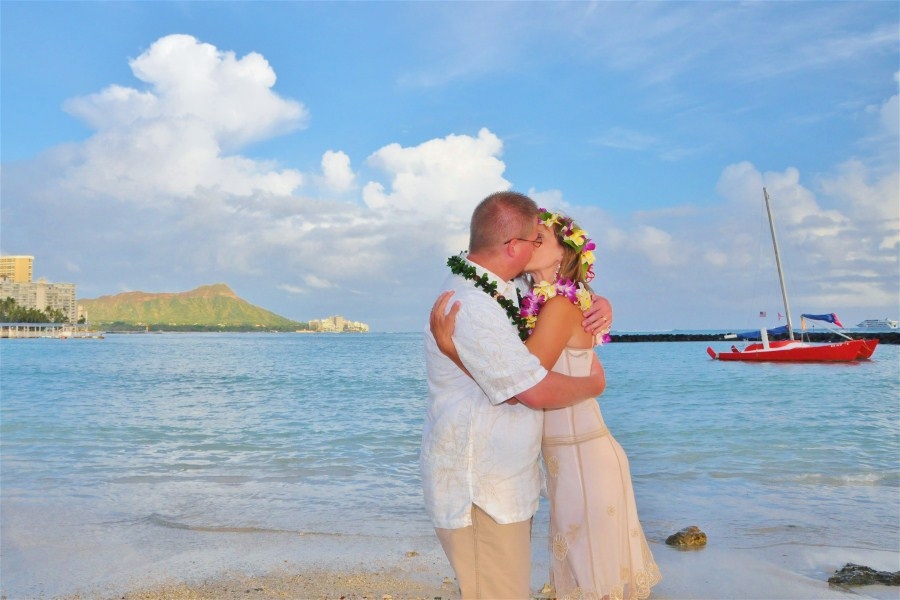 Find recent Wedding Photos and customer comments on our FACEBOOK page.


SIMPLE HAWAII WEDDING
Our Simple Hawaiian Wedding (Only $399.00) at Waikiki Beach is the way to go for couples wanting to get married in Honolulu and bring home beautiful photos to share with the family back home.
WEDDING RESERVATIONS
Email us or visit WEDDING RESERVATIONS to reserve your Wedding at Waikiki Beach.


Bridal Dream Hawaii
Weddings in Honolulu
Office: (808) 924-3600
Cell: (808) 772-1140
bridaldreamhawaii@gmail.com

Please send mail correspondence to:
P.O. Box 23311, Honolulu, Hawaii 96823